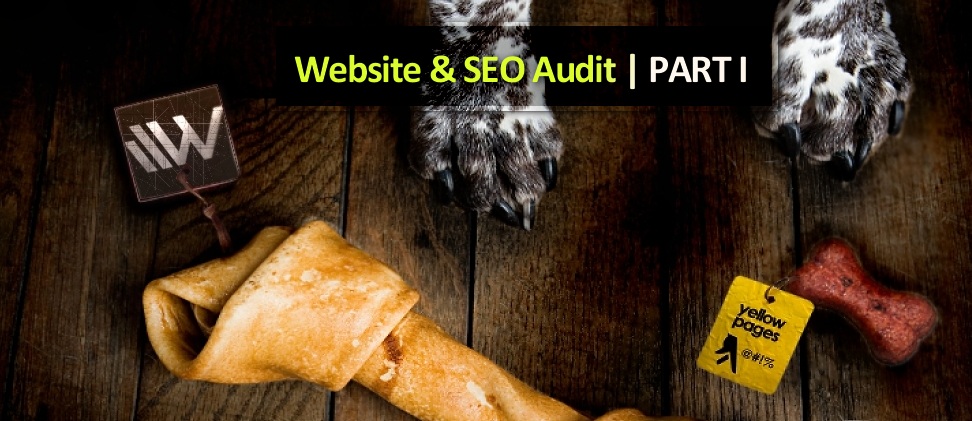 Marketing any local business or law firm is decidingly more difficult due to the lack of three fundamental elements which can be boiled down to relevant content, trust and organic marketing capability.
What I'm about to say can be applied to any brick and mortar online but especially when it comes to designing and marketing a website for lawyers. Most marketing initiatives lack the most critical of the three factors – and in our experience – relevant operative content isn't being refined over time and effectively measured.
First, you can't get to first base or the first page of Google without an SEO and DESIGN AUDIT. An SEO Audit will reveal your current Organic Position, PPC spend, Keyword Count, Keyword Effectiveness, Traffic Value and even your competition. That's right – we can track your competitor and measure precisely what they are doing to get ahead.
WEBPRO will provide and explain the SEO AUDIT free of charge if you hire us to rescue your website. If you just want to pay for a phase one audit the cost is only 85.00. Just fill of the request form and we'll talk. We're funny that way. Good service and a healthy report starts by gathering a few particulars to generate a comprehensive report.
There's more to a website than Who We Are, Areas of Practice and Locations. Granted, those pages have to be in plain view but the failing grade arrives in the form of, "I can't find my website on Google"! Without structured content your relevancy score which is part of your local pack ranking drops like a rock along with search engine placement.
We spoke about the importance of Local Pack Rankings in our last Lawyer Marketing post but I'll run through Google's check list again. If you're looking to increase your ranking and market your business on Google Maps, you have to know how or find someone to help you with the following.
Verify your Google Places Information – Google will provide a PIN Code

Google Reviews – Can't help you there. This one is on you but we have some clever ideas.

Categorize your business properly

Have your web designer embed a Google map on your website

Optimize your business listed description

Provide a local telephone number – avoid using your cell phone. You'll regret it!

Provide photos for your business listing
Reviews are a key component of search marketing. Consumers rely on credible reviews to make informed decisions. Using rich snippets with search engines not only emphasize your ratings but draws your eyes to the candy or your listing that much faster. Having a glowing review is the ultimate call to action for to generate business.
Hiring a solid web technician is tantamount in addressing the ever changing behavioral habits of consumers. Let's face it, whether you are selling a product or yourself – we're all consumers.
If you're not keeping up with all the newer marketing coding practices where search engines are concerned, then keep feeding the Google PPC machine and buy a big box of Alka-Seltzer.