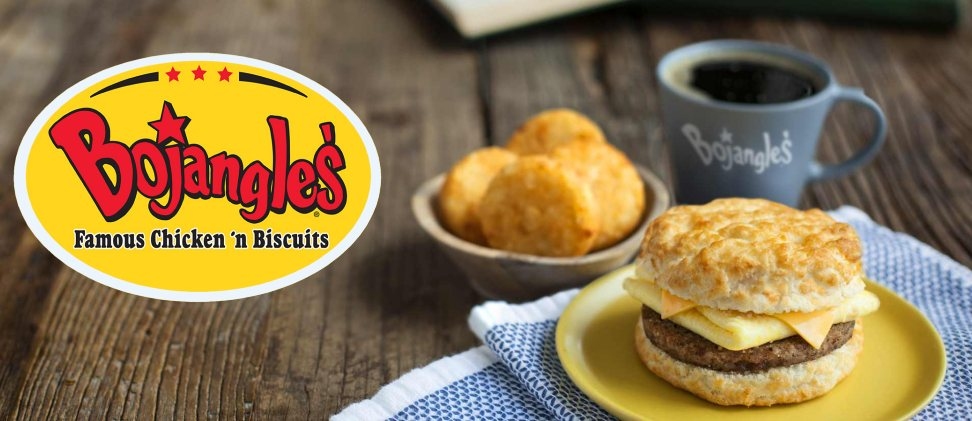 After careful consideration, WEBPRO was selected and given the green light by one of the Bojangles' franchise owners to roll out the first online ordering website in Bojangles' history. The first release will target 5 restaurants located in Georgia. The challenge was to replicate the in-store POS (point of sale) system for online ordering but make it intuitive, easy and rewarding for customers.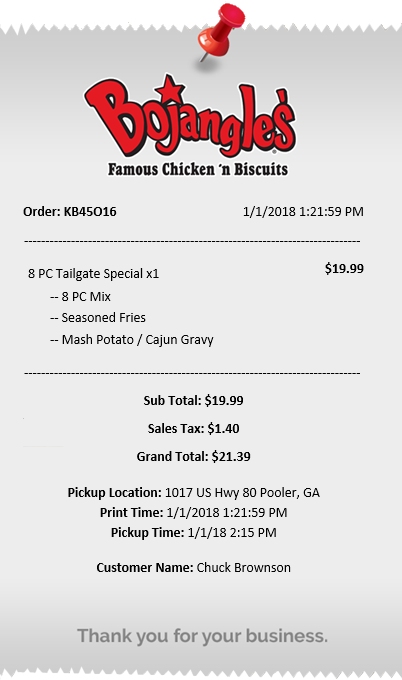 We were told by Lucas who provides most of the POS systems for Bojangles' that Hardee's and Carl's Jr hadn't designed an online ordering website because the task was too daunting to program all the food selections, drinks and ordering combinations. "Papa Johns and Subway are a cakewalk compared to Bojangles' said Bennie Warshaw, CEO of WEBPRO, but making tough projects look easy is what we've been doing for over 24 years. Not only will we guarantee it to work smoothly, we're sweetening the deal with a customer loyalty and retention program that'll keep customers coming back!"
Smarter Ticketing System
A Cloud Print ticketing system was customized for Bojangles to keep the internet orders separate. Since WEBPRO administers email, the process only took a few minutes to set up a dedicated email account for each location in addition to using the Star Micronics impact printers. Once a customer places a secured order, a dedicated printer instantly prints the ticket alerting that location to prepare the internet order for pickup. We're using the Star Micronics two-ply carbon paper for the receipt. The white receipt is attached to the order which will rest under a heat lamp and the yellow carbon receipt to match for reference. Impact printers are being used because thermal paper turns black under heat. In the event of a lost ticket, an email can be easily referenced to validate any order.
The ticket receipt displays a unique customer order ID on the ticket making it impossible to abuse or confuse any order placed. In addition to the Order Number, the customer's ticket will display store location, printed time, pickup time, food items, taxes, total and points earned and applied to the Grand Total. We're calling the points system BOJO BUCKS.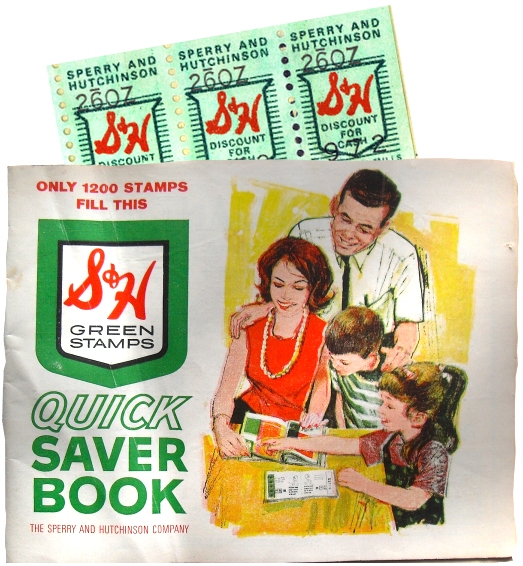 Baby Boomer Marketing
In the early 2000's, long before AMAZON.COM introduced their Advantage Program, WEBPRO was the first internet company to develop and deploy an online loyalty points and retention system for an up and coming client so they could compete with all the major inkjet paper brands like Kodak, Epson, Hewlett Packard, and Polaroid. Those well-known brands were carried alongside our client's products instore and online by every Best Buy, Circuit City and Wolf Camera store in North America and the UK. The challenge was to provide something that wasn't gimmicky. Our system had to be easy to understand and present real value by offering a cash discount to consumers who could either continue to save or convert their earned points at checkout. The end result of our program caused our client to move 100% of their product out of the retail space and onto our platform which outpaced all the leading competitors. The point system was inspired by the famous S&H Green Stamp trading program from 1930s until the late 1980s. S&H Stamps were distributed as part of a rewards program operated by the Sperry & Hutchinson company (S&H), founded by Thomas Sperry and Shelley Byron Hutchinson in 1896. Essentially, WEBPRO brought S&H's rewards program up to date and applied their "discount for cash" paper model to our digital platform.
As it turned out, we found that consumers hoarded their points the same way the S&H Green Stamps were collected and saved their unused points for large purchases during special events or the holidays.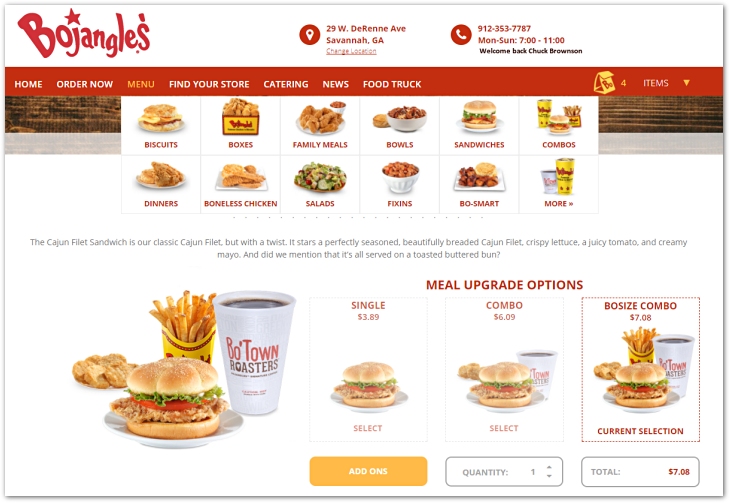 WEBPRO'S new e-commerce design strictly adhered to the Bojangles' corporate guidelines by adopting all the marvelously branded food photography.
Currently, Bojangles' operates in 12 states with over 760 stores. The new online ordering system for Bojangles' has already created a buzz for franchise owners waiting to use our system.Although this project took over 4 months to complete, rolling out a dedicated website to other franchise owners could take 3 weeks or less to customize for their markets.
For Bojangles' Franchise Owners
If you are a Bojangles' franchise owner and are interested in offering your customers a safe and easy online ordering system that will increase your revenues, contact WEBPRO International for an overview. Call 888-999-4887 or contact us for a DEMO.